Brand
Designer
Rawtus was established in 2008 by two designers – one is a female, the other is a male.
We both started off designing for "MUJI", the brand known world-wide for its simple and natural design.
Rawtus now design garments by mixing feminine and masculine elements and its design is only complete when two designers
meet as one.
Our Concept
We named our brand "Rawtus" with our concept of 'add something NEW to raw material'.
About Women's Collection
We use our original leather each season to which we add one more element or two.
By combining military and masculine taste to feminine dresses and inner-wear designed using haute couture technique such as draping,
we come up with items that are masculine but also feminine and gorgeous. This is the iconic quality of Rawtus women collection.
History
We founded the brand "Rawtus" in 2008.
We began by offering idea and garments to stores and brands in Japan and have also worked on our original garments each season.
Eventually, we came to innovate our original leather by chance.
With that original leather as the key element, we exhibited our collection at "Who's Next 10 Exhibition" in Paris 2010.
Having our new leather being well received, we expanded our market world-wide now dealing with countries such as France, Belgium, Italy,
Switzerland and 14 more.
Currently TRANOÏ FEMME as our main showground, we start to deal with many more countries world-wide.
NEW GOAT LEATHER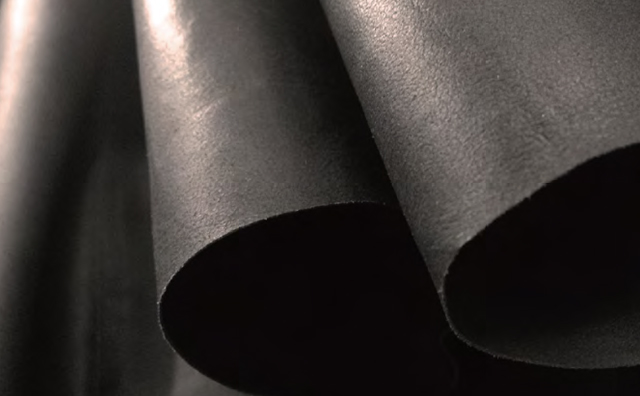 Our "NEW GOAT LEATHER" is totally different to the ordinary leather.
Usually leather is smooth on surface but rough on the other side – the side known as "suede".
Suede has its down side that it cannot be worn without lining.
If suede is not lined, it starts to get fuzzy with friction resulting in staining the inner-wear.
We have pursued to solve these issues and all our efforts were fortunately paid off with the innovation of our new leather that can be worn like a
piece of white t-shirt,
without having to think about the down side.
Both sides of our new leather has the same surface quality – soft to touch, smooth on skin.
We thinned our leather even more and have achieved to make it extremely light, soft as jersey and fine to combine with other materials just like
cotton.Furthermore, we have added strength against water and persperation.
Now our new leather is wearable unlined.
We are convinced that there has never been a leather like ours.
No.1005 SQUARE HEM CARDIGAN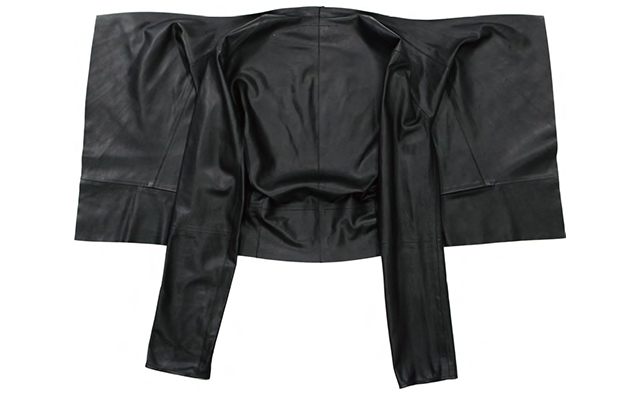 Many of Rawtus designs are inspired by simple figures. A pattern is created based on a figure such as a rectangle or a semicircle.
By placing simple figures on the body of a person, different silhouettes are created.
Since "SQUARE HEM CARDIGAN" was announced at the exhibition in Paris in 2010, it has been reviewed every season and is continuing until now.
The cardigan is the brand icon which expresses the functional beauty of Rawtus brand and the concept of the new goat leather.
As the name suggests, the design of the cardigan featuring a sharp-edged hem, cuts off all unnecessary things, and the patterns calculated to the
detail have been loved for a long time.